Latest Dighton Public Library Events
Dighton, MA - Bristol County, United States.
Dighton Public Library
Do you like to play Magic the Gathering?
Do you want to learn strategy to be a better player?
Join us to play this engaging game and compete to win a booster pack. Learn new strategy and play a practice game then try to win a prize.
Source: via eventkeeper.com courtesy of dightonlibrary.org

---

Toddlers are welcome to join Miss Lorie for songs, fingerplays, a short story and some time to play with other children and fun learning toys.
Source: via eventkeeper.com courtesy of dightonlibrary.org

---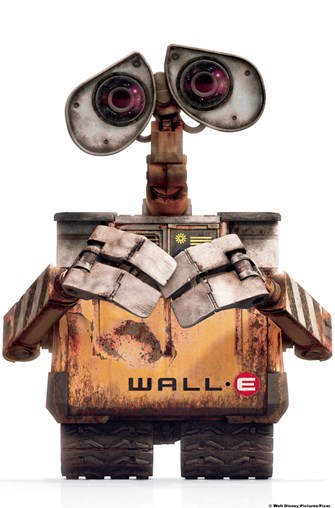 Oscar-winning CGI-animated delight about the misadventures of the last robot on Earth, circa 2800, who romances a sleek, high-tech android.
Follow a robots adventures and see if he can save the planet while we munch on popcorn and snacks. (we will recycle our trash)
Source: via eventkeeper.com courtesy of dightonlibrary.org

---
The Traveling Book Group is meeting to discuss I LIked My Life by Abby Fabiaschi. Copies of this book are available at the library. All are welcome to join the discussion.
From Library Journal:/* Starred Review */ "Maddy was a devoted mother and wife who seemed to have it all, until the day she stepped off the roof of the Wellesley College Library. Gradually, through narration by Maddy, her 16-year-old daughter, Eve, and husband Brady, readers will discover the whole story. After the tragedy, while still somewhere beyond, Maddy watches her loved ones and influences the living. She won't let go until she can find someone to replace her in her family's lives . Brady and Eve, both struggling with grief and their private guilt, are unable to comfort each other. Slowly, through the memories of the three narrators and entries from Maddy's journal, the
truth is revealed. VERDICT Simultaneously heartbreaking and heartwarming, this hard-to-put-down, engrossing debut will have readers wondering until the very end. It examines life and death, despair and faith, parenthood and marriage, the choices we make, and, most of all, love—making it a perfect choice for book clubs. --Catherine Coyne (Reviewed 11/15/2016) (Library Journal, vol 141, issue 19, p76)"
Location: Dighton Public Library
Source: via eventkeeper.com courtesy of dightonlibrary.org

---