Latest Dighton Public Library Events
Dighton, MA - Bristol County, United States.
Dighton Public Library
Do you believe in recycling?
Do you like to make crafts?
Join Lou and combine these two interests. Lou Leelyn is going to show us how to create a type of fabric out of unrecyclable plastic bags and then make a bag out of that product. Everyone will have a chance to make their own project to take home.
Call 508-669-6421 to register for this fun, interesting program.
Children under 8 must be accompanied by a parent or other responsible adult
Source: via eventkeeper.com courtesy of dightonlibrary.org

---
Do you like to play Magic the Gathering?
Do you want to learn strategy to be a better player?
Join us to play this engaging game and try to win a booster pack. Learn new strategy and play a practice game then try to win a prize.
Source: via eventkeeper.com courtesy of dightonlibrary.org

---

Toddlers are welcome to join Miss Lorie for songs, fingerplays, a short story and some time to play with other children and fun learning toys.
Source: via eventkeeper.com courtesy of dightonlibrary.org

---
The History at Play Ensemble™ presents the spirit of Hamilton where the Revolution began. You've heard about "the room where it happened", and now you will see about the town where it happened, Boston. Meet one of the most powerful Founding Families in this revolutionary rendevous. Enjoy the company of John and Dorothy Hancock, Samuel Adams, his cousin John, and many more, as you witness and particpate in the landmark events in the path to indpendence, while following John & Dorothy's rise to power. Fierce, factual, and unf
orgettably funny, this performance is suitable for audiences of all ages.
This performance is funded in part by the Dighton Cultural Council, a local agency and the Massachusetts Cultural Council, a state agency.
Location: Dighton Middle School
Source: via eventkeeper.com courtesy of dightonlibrary.org

---
Lincoln Village residents and Dighton residents over the age of 60 are able to get library services at Lincoln Village's community room during this time.
Location: Lincoln Village
Source: via eventkeeper.com courtesy of dightonlibrary.org

---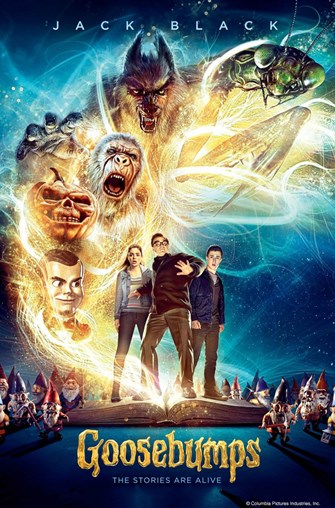 Teens and a horror writer battle the author's monstrous creations after they come to life and wreak havoc on their small town.
Get ready to be scared silly before Halloween while you enjoy popcorn and snacks.
Source: via eventkeeper.com courtesy of dightonlibrary.org

---
The Afternoon Book Discussion Group of the Dighton Public Library is discussing Bel Canto by Ann Patchett.
From Booklist: Readers curious about the emotional flow between hostages and their takers should cotton to this novel based on the 1996 Tupac Amaru takeover of the Japanese ambassadorial residence in Lima, Peru. It traces the hostages' adjusting attitudes during the torpor of a months-long siege. Relief from their tedium takes the form of luscious world-class soprano Roxane Coss, who had been entertaining an international assortment of diplomats and businesspersons when the terrorists took the Peruvian vice president's house. Everybody loves her, eventually--a Russian diplomat, the Japanese tycoon who paid for her performance, one of the teenage hostage-takers, and so on. The medium for all professions of admiration and love is polylingual Gen Watanabe. As Watanabe flits from conversation to conversation, Patchett develops the characters' thoughts. Watanabe, for example, takes a shine to a child-soldier terrorist, Carmen, who comes to share the fate of an operatic earlier bearer of her name. Unhurriedly, even languorously, Patchett brings readers into the minds of the characters. (Reviewed June 1, 2001) -- Gilbert Taylor
All are invited to join the discussion. This book group usually meets on the last Thursday of each month at 4:00. Copies of the book are available, in advance, at the library.
Location: Dighton Public Library
Source: via eventkeeper.com courtesy of dightonlibrary.org

---